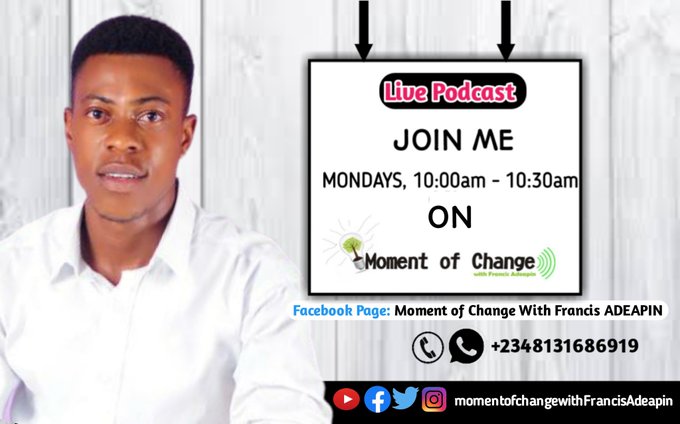 It's yet another beautiful Monday and we gladly bring to your listening pleasure again a fresh episode that we titled " Forget It".
Moment of Change is a program that is carefully set aside to correct wrong impressions in our society with the aim of making our world a better place for us all.
Click the "download icon" below to Download the Audio, you can't afford to miss this inspiring edition.

We love to sincerely appreciate all our esteem listeners for staying tune and listening to us every week on the program
MOMENT OF CHANGE,
we promise to continually bring much more inspired topics to your listening pleasure such that we all become a better citizens of our beloved nation.
Francis ADEAPIN
Posted by
Sunday, January 17, 2021
and have 0 comments
, Published at